Invented by a Police Wife and Created For All.....

Law Enforcement and Security Officers, Bicycle Patrol Officers Firefighters, EMS/EMTs, Mounted Officers,

Public and Industrial Traffic Control Personnel, School Crossing Guards, Runners, Joggers, Bicyclists, Traffic Control Personnel, Crossing Guards and You:

GLO GLOV!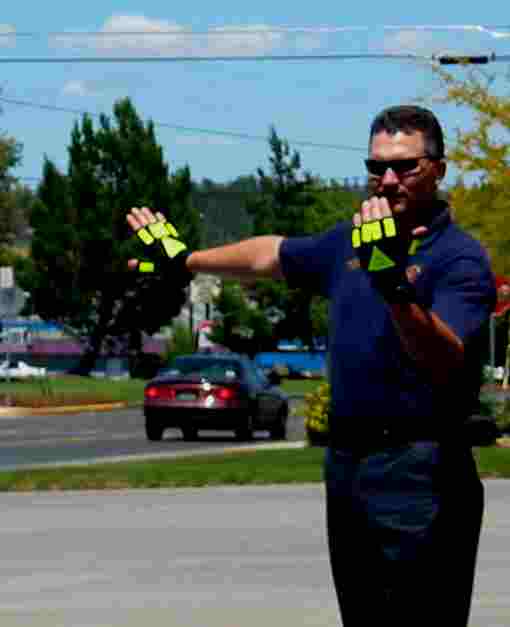 GLO GLOV
For Law Enforcement, Security and Safety Personnel, Firefighters, EMS/EMTs, Pet Walkers, Runners and Joggers, and Anyone Whose Occupation Requires them to be Fully Visible to the Public, School Children, Motorists, Pedestrians and/or Vehicular Traffic During the Day or at Night for their Own Personal and On-The-Job Safety!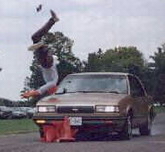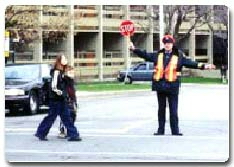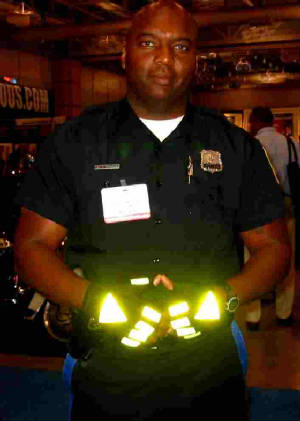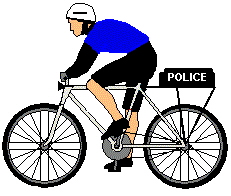 In the words of GLO GLOV Inventor Lynette Warneke Gray:

"My involvement with police and firefighting professions has provided me with an insight to one's personal safety needs.

My utmost concern is reducing injury and saving lives.

GLO GLOVs will allow you to be seen and perform traffic direction tasks, like never before. Your hands will become the perfect tool for maximum visibility while wearing GLO GLOVs.

GLO GLOV IS the highest quality of high visibilty glove of its kind now on the market, Guaranteed!!"


GLO GLOV .. is the personal safety reflective glove with many uses. One size fits 97% of all male and female hands. GLO GLOVs are made of breathable knit. They can either be worn alone on an officer's or user's hands ... or they can be easily stretched and worn over most gloves.