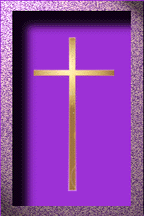 Sunrise: January 28, 1944
Sunset: September 30, 2004
When I have come to the end of the road
And the sun has set for me
I want no rites in a gloom-filled room
Why cry for a soul set free.
Miss me a little -- but not too long
And not with your head bowed low.
Remember the love that we once shared
Miss me -- but let me go.
For this is a journey we all must take
And each must travel alone;
It's all part of a Master's plan
One step on the road to home.
When you are lonely and sick of heart
Go to the friends we know
And lose your sorrows in doing good deeds
Miss me -- but let me go.
Lawrence Hall,
A Dedicated Columnist

Saturday, October 02, 2004
BY ANGELA STEWART
Star-Ledger Staff


When a 10-year-old Newark boy was killed after falling through an open elevator shaft in the early 1970s, Lawrence Henry Hall was sent to the scene to talk to the family. A living room full of grieving friends and relatives awaited him, creating a difficult situation for even the most seasoned reporter.
Before delving into questions, however, Mr. Hall sensed a need to first show some compassion. He broke away from the crowd, took the hands of the mother -- looking her straight in the eyes -- and spoke some soothing words of comfort.
"From that point on, through tears, she talked about her son in a way that provided the information needed to tell her poignant story in her own words," recalled Stanley Terrell, a longtime colleague and friend of Mr. Hall's at The Star- Ledger, who was with him that day and considered Mr. Hall both a mentor and a confidant.
Mr. Hall, who worked at The Star-Ledger for 34 years as a reporter, night city editor, co-editor of Newark This Week and columnist, died Thursday morning at his home in Pennsylvania following a long illness. A former resident of Montclair, Mr. Hall was 60.
His journalism career was varied and saw him covering everything from the riots of the 1960s to courtroom trials and city politics. One of the highlights was his coverage of the 1970s murder trial of Mario Jascalevich, a Bergen County physician identified in the media only as "Dr. X" in the early stages of the case.
Jascalevich was accused of killing three patients with injections of curare, a muscle relaxant, at Riverdell Hospital in Oradell. He was acquitted in 1978 after a trial that lasted nearly three years.
Raymond A. Brown, the defense attorney on the case, described Mr. Hall as a talented writer and reporter with high journalistic standards.
"Larry was a hardworking guy. He was a man of the people and he was so intuitive as a reporter. He would make a story sing," Brown said.
Mr. Hall joined The Star-Ledger in 1970, becoming one of just two black reporters in the newsroom at the time, the other being Terrell. He always enjoyed discussing topics of the day with friends and people of all backgrounds. As a columnist, he would write about everything from controversial topics like capital punishment to the simpler things in life, such as the beauty found in the advent of Spring.
"He was an intellectual genius ... a real communicator and people person who was so diverse in every subject," said Newark Mayor Sharpe James, who recalled having many stimulating conversations with Mr. Hall over the years.
Never one to back down from any story as a reporter, the soft-spoken Mr. Hall had a humble response to an angry local elected official who confronted him after he wrote a scathing piece about the inner workings of Newark city government. He simply wanted to make him a "good public servant," Mr. Hall replied.
A lover of jazz and other types of music, Mr. Hall confessed in one of his last columns that he was admittedly from the "old school." He still owned a 12-inch black-and- white television set and a "30-something stereo with real, honest-to-goodness knobs."
Then there was his love for the outdoors, which saw this former city dweller buying a farm house in Pennsylvania almost 20 years ago and transforming himself into a farmer. On his more than 35 acres, he grew everything from vegetables and lilacs to fruit trees.
"That was one of his favorite things, surveying the land on his tractor, seeing what changes needed to be made. He loved it here," said Linda, his wife of 31 years.
Born and raised in Elizabeth, Mr. Hall once recalled that there were "few options back then for young black men." When a guidance counselor suggested he not even bother with college preparatory courses and instead take up a trade, he was determined to defy her low expectations of him.
"Secretly, I vowed to show the counselor and anyone else that they could not define my limitations," he wrote in a 1999 column, part of a series of childhood reflections by six Star-Ledger columnists.
After high school, Mr. Hall would eventually enroll in Rutgers University, working as a reporter for radio station WOR to help pay his way through school. He was about a year or so away from graduating when a French teacher berated him in front of an entire class of white students for showing up late.
"I left her class, and that's the last time I've been to college, except for an occasional seminar. I vowed to become a writer on my terms," wrote Hall, whose father had his own dry cleaning business.
As the late 1960s developed into a turbulent decade where executives in all-white newsrooms were looking to hire black reporters to go out into inner-city neighborhoods rocked by unrest, Mr. Hall found work. He reported for media outlets like WOR and the New York Daily News, and would cross paths with some of the most noted civil rights leaders of the day, including Dr. Martin Luther King Jr. and Malcolm X.
One of the accomplishments Hall was especially proud of was becoming a finalist for a White House fellowship. The rigorous selection process required him to travel to Washington D.C., where he had an audience with Lady Bird Johnson.
"He was so pleased that this black kid from Elizabeth, with no college degree, could even be doing this," said his wife.
Besides his wife, also surviving are a daughter, a son, his mother, three brothers, and two sisters, all of whom live in New Jersey.
A viewing and prayer service for Mr. Hall was held Monday at the Hessling Funeral Home, 428 Main St., in Honesdale, Pa. on October 4, 2004 from 3 to 6 p.m.
A memorial service was held on Tuesday, October 5, from 5 to 8 p.m. at the Love of Christ Church, 1608 Porter Rd., in Union, N.J.