Welcome to our National Police and Security Officers Association of America's Video Training Library Web Site Offering and Ever-Increasing List of Vital Awareness and Training Videos and DVDs!

On this home page, we'll introduce our complete line of Police and Security training videos and highlight important areas on our site.
Here is a limited list of timely and "Must See" videos that are available for immediate acquisition. Many of the available videos are detailed with their content. A complete list of titles and full descriptions, pricing and orderin instructions can be obtained by completing the form at the bottom of the page and clicking on the "submit" button.
Kindly list the videos in your interest areas or put a check mark in the appropriate Request Form Box for Details on All Available Police and Security Training Videos that Seek to Make You More Aware, Properly Trained and Ready For Each and Every Day.
For special requests or training titles not listed here, Email
npsoaa@aol.com
...
You will receive descriptive information and purchase details by return Email.
NPSOAA Membership Information can be obtained by placing a check mark on the form in the appropriate box.
You can see sample videos by clicking on the highlighted links on all site pages.
Thank you for your interest. Stay Safe and Be Safe!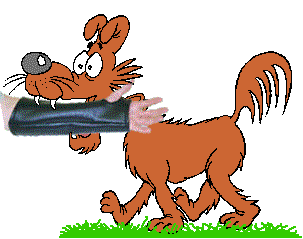 Everyone knows there is a ever-present risk of bites and scratches when working with animals, but here are some facts associated with them that you may find interesting……

*Approximately 800,000 dog bites and 500,000 cat bites are reported annually!